I figured this was a good subject considering, I am about to find myself having to interview. My contract where I am ends November 3rd, and so I am on the look out! (Look for an article about non-compete clauses in employment contracts coming soon)! And of course it is Friday the 13th, so we have to do 13 tips! So here we go!
1. Relax!
I know this is easier said then done! But in an interview you really want to be confident. Being to nervous can come across as your not confident. It is okay to be a little nervous, but mostly you need to appear relaxed. Interview's don't have to be scary! Most interviewers know they are going to have nervous candidates. Just don't get yourself so worked up you can't answer  questions!
2. Do your homework!
If you are applying for an organization look up their mission statement. Does it align with your idea of a company you would want to work for? If not, then move on. If so, then work it into some of the questions they might ask. For instance, Why do you want to work at ____ &______? This would be a great time to tell them how your ideals match the companies. Bonus points if you look up the companies history, just to learn a little more about the company. You want to show them you did your research, but also don't want to come off as stalking them  either!
3. Dress the part!
Understand what your interviewing for. My advice is to not wear scrubs to an interview if you can help it. I have one time, but I let the interviewer know that I would be leaving work to come to the interview at the allotted time, and was it okay if I wore my scrubs. They said it was fine. I also ended up with the job. For the most part though, even though scrubs are what we spend most of our time in, you want to dress more for business. Probably not a good idea to wear flip flops. I only mention this because I have seen it done, on more than one occasion, and it cracks me up every-time! And yes these were nurses!
4. Be on time
Show up on time, if not a few minutes early. You don't want to be so early that your putting pressure on the interviewer. They make these time slots, and most likely are working themselves, then fitting you in for an interview. 15 minutes early is probably max, unless they ask you to come in earlier, or you have another reason. Try your best not to be late! Things happen, but if your going to be late, due to traffic or some other unforeseen circumstance. Apologize, Call ahead, and let them know. It is courtesy, and will give them a better time-frame on when to expect you.
5. Research interview questions
Research (Google search) commonly asked interview questions and commonly asked interview questions for nurses. This will give you good practice and you will have some answers ready if they come up. One I always struggle with if I am unprepared, is "name something about yourself professionally, that you need to improve" or " what would you consider one of your weaknesses".  These questions always trip me up. You spend most of the interview, telling them all the positives, and they flip the script. It is best if you can spin your negative into more of a positive.  Or another route would be how your improving  your weakness. What ever route your choose stay positive. This isn't the time to confess you wake up at midnight, and eat ice cream, and watch the home shopping network!
6. Be prepared to ask questions.
They will ask you if you have any questions for them. Try to have a couple that are relevant to the position your applying for. See how the conversation goes when it comes to compensation. Most likely the person interviewing you has nothing to do with this. Negotiations will be apart of human resources. If you go in talking about what you will make an hour right away, it can be a little off putting. If the interviewer brings it up, it is a different story. If the interviewer sees your past salary and it is way more than this position is offering. It has been my experience before you even come in, or at the interview, this is one of the first things discussed. They don't want waste your time or theirs if they can't afford you.
7. Ask about follow up and time frame
This is something easily forgotten in an interview. You have answered the questions like a rock star, the interviewer and you hit it off. You are already imagining working for this company! Slow down, and be sure to ask when you will hear about the decision. If you don't, then the suspense will eat you up. Some companies will send out letters to all candidates that state if you were chosen or not. Don't expect this though, when it comes to not being chosen.  This is why a time line can help. If they say they have multiple candidates, and they say I plan on making a decision by the end of next week, and you don't hear from them. It might be a sign you didn't make the cut. It is also nice to know when and how you can contact them for a follow up!
8. Be mindful of body language
Try to stay open and relaxed. If your arms are crossed then it puts out a message of being closed off. Or maybe the interviewer will think your not interested. Smile when appropriate and make eye contact. This is all important to help convey your confidence. When leaving, a firm handshake can help. Don't crush their hands, but you don't want to make your hand a limp noodle either. You may want to practice with family or a friend. Also, standing in front of a mirror and practicing interview questions can help. See what you look like when you answer questions.
9. Get their business card
If the offer a business card take it! This will have their contact in case you have follow up questions. Also, you will need an email or mailing address. Sometimes during the interview, nervousness can make you forget important questions, or maybe you need some clarification. If you have their business card, no problem!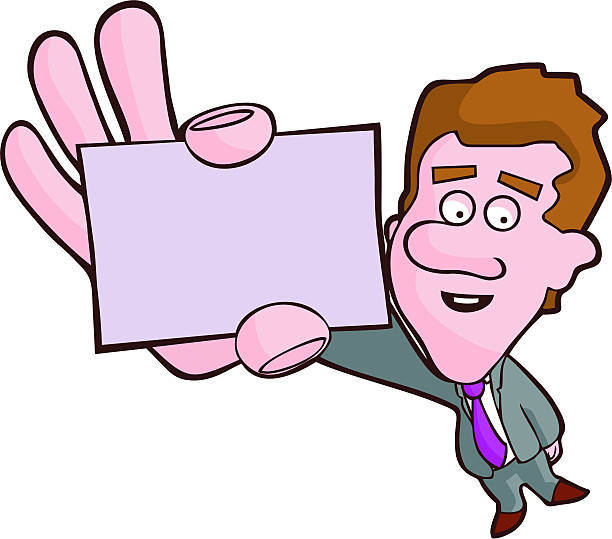 10. Send a thank you
Be sure to follow up with a thank you, but don't expect a response. This is just to help put you in the mind of the interviewer again and show courtesy. I personally like to send thank you cards via the mail. I feel it is more personal, but it also can be a little old fashioned. An email is appropriate if that is all you have or if that is what you prefer. Really either one is good, because your just wanting to express your thanks. An email has the advantage of being delivered right away. If you send a thank you card by mail, you take the chance of it getting lost in the mail, or being read after the decision is made. So emails can be better, it really is just a matter of preference.
11 . Keep going on interviews
Even if you have a good feeling about this position, keep any interviews you have scheduled, or keep the job search going. It can really feel like you got the job, but you just never know. It could have nothing to do with you personally. The interviewer could be told they are no longer hiring for the position, so now the position you interviewed for is no longer available. There are many variables and things going on behind the scenes that you have no control of. So it is best if you keep your options open until, you have an offer in writing.
12. Follow up when advised
If they do tell you a time when they expect to follow up with you, try not to initiate contact before. Or if they tell you to contact them on a certain date then follow through. It can be very tempting to contact them before the time they gave you. It can seem like an eternity when your waiting to find out if you got the job or not! If you have a follow up question then this should be okay, just don't keep harassing them if they have made a decision. You want to make contact with them even if you are no longer interested in the position. You never know if in the future you might be interested in this position again, or in the small world of nursing run into them again.
13. Keep your head up
Depending on where you live the competition can be fierce! There are people with varying degrees and experience. So if you don't get the job, keep your chin up. It can be even harder when your a new nurse. You really need to stand out! Sometimes employees would rather hire someone who is new, so don't let that discourage you. Try to find employers who are friendly to new nurses. Above all stay the course and keep trying!
I hope you find these tips useful. I have 12 years under my belt with nursing and interviews. That's not to mention the jobs prior to nursing! These are some tips I have used and have found helpful. There is always more to learn when it comes to interviews! There is no absolute when it comes to interviewing, but with these tips, and your own research, you can be better prepared! Good luck!